Our Airline Partners
We want to help you see more of the world. That's why we partner with a network of other airlines, giving you access to an ever-growing number of routes and benefits. It also helps more of the world connect to Ireland. After all, as the Irish national airline, we love to show off our homeland to as many new visitors as we can.

Aer Lingus Regional
Services between Dublin, Cork, Shannon and the U.K. and France
We have a franchise agreement with Irish regional airline Stobart Air, under which Stobart Air operates a number of routes under the Aer Lingus Regional brand, livery and flight code. Stobart Air is an independent airline and will continue to operate other routes outside of the scope of this franchise agreement.
The agreement enables you to book flights through aerlingus.com and all other Aer Lingus sales channels on a range of new services to/from Dublin, Cork and Shannon . These flights will be operated by Stobart Air as Aer Lingus Regional on our behalf. They'll be operated to our highest standards of customer service, quality and hospitality.
The agreement also provides you with increased services, in particular to the U.K., a greater choice of frequency on services to regional U.K. markets and improved connectivity to/from our transatlantic network.

Air Canada
Aer Lingus codeshare agreement with Air Canada allows our guests access to the Air Canada's domestic network via our Toronto Gateway.
In addition, Air Canada offers access to/from Ireland via London Heathrow connecting to Air Canada's Canada-UK services.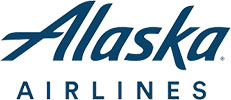 Alaska Airlines
Aer Lingus Interline partnership with Alaska Airlines offers access to Alaska's domestic US and Canada network via our West Coast gateways. In addition, through partnership with AerClub Alaska Mileage Plan members can earn miles on Aer Lingus flights.

British Airways
British Airways codeshares on Aer Lingus services offering global access to Ireland to/from UK and London. British Airways also codeshares on Aer Lingus operated North American and Canadian services for connecting passengers to and from the UK.
In addition Aer Lingus now codeshares on British Airways services to and from London and beyond. This allows Aer Lingus offer more choice to our connecting long haul guests whilst providing alternative options for our guests on the Ireland-London market.

Etihad Airways
Aer Lingus codeshare agreement with Etihad offers our guests access to and from Dublin and multiple destinations in the Middle East, Malaysia and Australia.
In addition Etihad offers access to and from Ireland via the UK connecting to Etihad's UK-Middle East services. The codeshare agreement also allows for Etihad to codeshare on Aer Lingus Transatlantic and Canadian services for their guests connecting to and from Abu Dhabi.

Flybe
Our partnership with Flybe enables customers travelling from Exeter, Inverness, and Southampton in the UK access via Dublin to our transatlantic network.

JetBlue
Aer Lingus codeshare agreement with jetBlue offers access for our guests to the jetBlue North American and Caribbean network via both our New York and Boston gateways.

KLM
KLM codeshares on Aer Lingus services offering global access to/ from Ireland via KLM's Amsterdam gateway.

United Airlines
Aer Lingus partnership with United offers access to the United's domestic US network and Canada via our Chicago gateway.
In addition, through the codeshare agreement, United offer access to Ireland via both the Aer Lingus North American Gateways and over London Heathrow connecting to United's US-UK services.