Radio On Demand
On long haul flights we offer you an extensive programme of listening options. Check out some of the highlights here.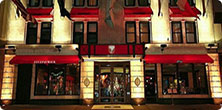 Easy Listening
Fitzpatrick Hotels
Contemporary easy listening from both sides of the Atlantic brought to you compliments of The Fitzpatrick Hotel Group USA.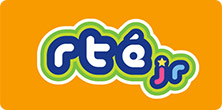 Happy Days
for RTÉ Junior
Join Emma O'Driscoll in this special edition of Happy Days on RTÉjr Radio with songs about flying, exercising during the flight and some fun games that you can play on your journey!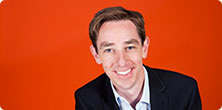 Tubridy
on RTÉ 2FM
One of Ireland's best-known radio and television personalities, Ryan Tubridy, presents a daily radio programme on RTÉ 2fm. In this programme, especially recorded for Aer Lingus, he runs through some of his favourite radio hits from the shows 2fm playlist.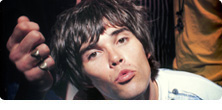 Chart
Chart Hits
Tune in as Chart Hits lifts the lid on the most up-to-the-minute pop hits from both sides of the Atlantic!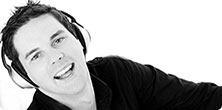 Nova
Irish Classic Rock
Want to listen to tracks from some of the greatest albums ever? Celebrate some of the anniversaries of some of our favourite albums, from AC/DC to Zeppelin, with Foo's, Dylan, Bowie, Oasis and more in between! Hosted by Marty Miller of 'Morning Glory' (6AM GMT) from NOVA 100 FM.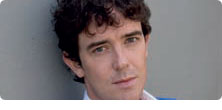 Weekend On One
RTÉ Radio 1
The Weekend on One with Cathal Murray airs every Saturday and Sunday morning between 6-8am on RTÉ Radio 1. It features an eclectic mix of music from all genres - including the best new Irish music.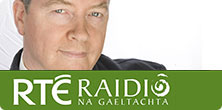 Traditional Irish
Ceol na nGael
Ceol na nGael is a traditional and folk music programme presented by Seán Ó hÉanaigh of RTÉ Raidió na Gaeltachta, the national Irish-language broadcaster in Ireland. Ceol traidisiúnta agus ceol tíre den scoth.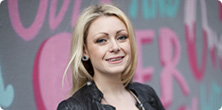 105.2 TXFM
Indie Hits
105.2 TXFM bring us the best indie hits of the moment, featuring artists such as Blur, The Avenger, Mumford ' Sons and Royal Blood. Curated especially for Aer Lingus by TXFM presenter, Claire Beck.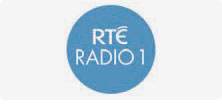 RTE
Documentary On One
The award-winning RTÉ Radio 1 Documentary on One slot brings you two documentaries - the first tells the story of Harry Callan, one of 32 Irishmen who were held in captivity during WW2 and a second featuring Paddy Armstrong, one of the Guilford Four.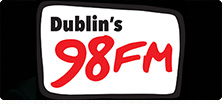 Top Ten
Dublin's 98FM
Weekday evenings you'll catch 'The Big Ride Home' with Dara Quilty on Dublin's 98FM from 4pm. Dara's on board right now to count you down the biggest ten songs of the year so far!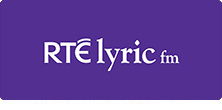 The Hamilton Scores
RTÉ lyric fm
Let The Hamilton Scores become one of your regular fixtures with George's superb choice of music to accompany your flight! Broadcast on Saturday mornings from 10am-1pm on RTÉ lyric fm.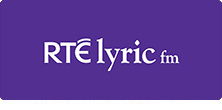 Movies and Musicals
RTÉ lyric fm
The hugely popular Movies and Musicals on is the only national radio programme of its kind and features a broad range of soundtracks from early classics, right through to contemporary scores. Presented by Aedín Gormley.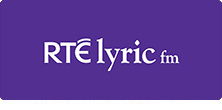 Marty In The Morning
RTÉ lyric fm
Join Marty Whelan as he takes the chill out of your early mornings with music, news, weather and travel updates from 7-10am, weekday mornings on RTÉ lyric fm.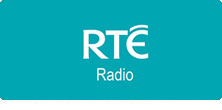 Irish Pulse
RTÉ
Irish Pulse brings you some of the most famous Irish songs in recent history. Listen out for Villagers, We Cut Corners and many more!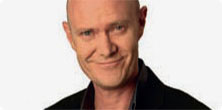 Best of Moncrieff
Newstalk 106-108 FM
Moncrieff is a lively mix of funny, engaging and irreverent issues. Tune in every weekday 1.30-4.30pm.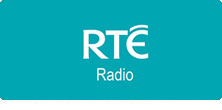 Irish Poetry Corner
RTÉ
Brian Munn selects and reads verses from renowned Irish Poets: W.B. Yeats, Oliver Goldsmith and Oscar Wilde amongst others.