Flights from Dublin to Lisbon
Fly to Lisbon from Dublin and experience the beautiful Portuguese capital. A historical city full of stories to tell, where the sun shines 290 days a year and the temperature rarely drops below 15 degrees celsius. Lisbon maintains an authenticity where old customs and ancient history intermix with cultural entertainment and hi-tech innovation.
Cheap flights to Lisbon from Dublin
Catch a cheap flight to Lisbon with Aer Lingus and enjoy a quick and comfortable journey. There are daily flights to Lisbon from Dublin Airport Terminal 2. Once you reach Lisbon, you can take advantage of car hire deals with our travel partner, or reach the city by bus or taxi.
Why Visit Lisbon?
Lisbon basks in the sun reflecting off the Tejo River and quickly seduces most visitors. The mixture of history and modernity, of small town and metropolis, of the antiquated and the shining new is irresistible. Add excellent shopping, late but safe night life and restaurants with Europe's best fish, and you have Lisbon in a nutshell.
Book flights to Lisbon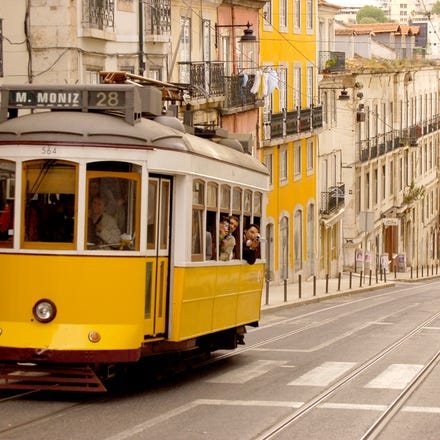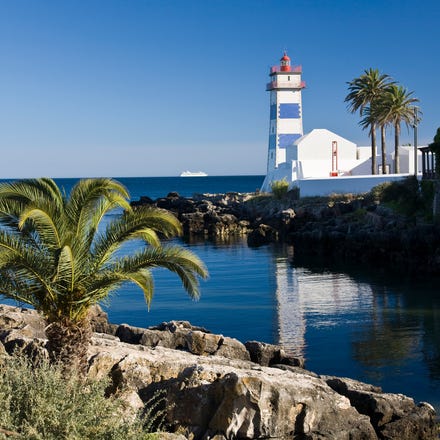 Fall in love with Lisbon in 48 hours
With its glorious sunshine, grand boulevards and legendary custard tarts, it's no surprise that Lisbon is one of Europe's most lusted after cities. Emma Lahiffe recently spent 48 hours in the sun-kissed capital...
Read more in our blog
Flights in brief
Direct flights available to: Lisbon Airport
Average flight time: 3 hours
Frequency: Daily
Useful facts on Lisbon
International Dialling Code: +351
Currency: Euros, €1 = 100 cents
Emergency numbers: 112
Population: 547,000
Lisbon Airport
Lisbon Airport is located very close to the city centre. So it is quick, easy and cheap to get to and from the airport.
There is one airport bus (Aerobus) with two lines that operates from 7 am-11.20 pm. Aerobus line 1 connects the airport and Cais do Sodré, departing every 20 minutes. Aerobus line 2 links the airport with the financial centre, Av. José Malhoa, and departs every 40 minutes.
Public transportation such as metro and public buses are also available. The underground train takes about 21 minutes.
A taxi to the centre takes between twenty minutes and a half an hour. The traffic is also somewhat higher during nights and weekends.
Public Transport
Lisbon is well provided for with public transport, including buses, underground, local trains, ferries, trams and funiculars. The two latter are the least efficient but most entertaining. Buses and Underground stop running around 1 am, there are night buses but it is easiest to take a taxi for late night journeys.
Taxi
Taxis can be stopped on the street, taken from stations or phoned. In central Lisbon, empty taxis circulate frequently, except during rush hours or when it rains. Tips are not mandatory, but are appreciated even if they are small.
Autocoope
+351 217 932 756
http://www.autocoope.pai.pt
Retalis Rádio Táxis
+351 218 119 000
http://www.retalis.pt
Terms and Conditions
Fares subject to terms, conditions and availability.
Aer Lingus Newsletter
Sign Up and Save
Be first to receive current offers on flights to Lisbon
Learn about new and exciting destinations
Get the latest travel news and more