Flights from Dublin to Tenerife
Apart from having the best climate in Spain, Tenerife is a place where you can really relax and enjoy yourself. This island, crowned by Mount Teide, has picturesque villages, incredible landscapes and idyllic beaches. Here you will be able to enjoy fiestas where you will feel as though you are just one more reveller from Tenerife. Guess why over five million people have chosen this Island as their holiday destination. Just come and have a great time.
Cheap flights to Tenerife from Dublin
Catch a cheap flight to Tenerife with Aer Lingus and enjoy a quick and comfortable journey. There up to six flights to Lanzarote per week during the summer schedule from Dublin Airport Terminal 2. Once you reach Tenerife, you can take advantage of car hire deals with our travel partner, or reach your destination by bus or taxi.
Why Visit Tenerife?
There's no time to be bored in Tenerife, which has many theme parks where you can enjoy unforgettable experiences. The island also boasts 43 protected nature areas which occupy half of the island, and the list of outdoor activities to choose from during your holiday is endless, from riding through spectacular landscapes on your mountain bike or on horseback, to climbing the many rock walls and mountains found all over Tenerife. The island is also a leading European destination for paragliding thanks to the air quality and climate. We have over 100 sites that are ideal for this increasingly popular sport.
Book flights to Tenerife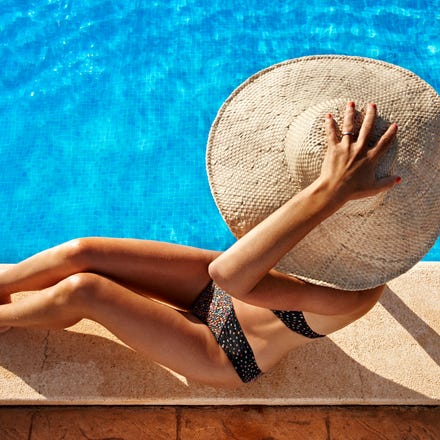 Flights in brief
Direct flights available to: Tenerife (TFS)
Average flight time: 4 hr 25 min
Frequency: Up to 6 flights per week during summer (June - September)
Useful facts on Tenerife
International Dialling Code: +34 / 0034
Currency: Euros, €1 = 100 cents
Emergency numbers: 112
Population: 889,936
Tenerife Airport
Aer Lingus fly to Tenerife South (Tenerife Sur TFS) airport which is the larger of the two airports, handling traffic from many major European airlines and destinations. It is located some 90 kilometres from the capital of Santa Cruz. Bus 111 runs from the airport to Santa Cruz and the major beaches of the island. Taxis to Santa Cruz should cost about 60 Euros.
Tenerife Sur,
Lanzarote
Tel: +34 922 759 000
Public Transport
TITSA manages the public bus system on the island. Line 111 crosses the whole island, from the capital of Santa Cruz to Playa de las Américas, stopping at the South Airport. There is also a small tram system in Santa Cruz, composed of two lines, one of which connects to La Laguna, stopping at many major landmarks and important places.
Useful Information Phone: +34 922 531 300 Website: www.titsa.com
Tel: +34 922 531 300

www.titsa.com
Taxi
Taxis are the most convenient way to get around the island, but also the most expensive. Below is a list of taxi companies in different parts of the island:
Adeje: +34 922 714 462
La Laguna: +34 922 255 555
Tenerife South Airport: +34 922 392 119
Eurotaxis in Santa Cruz de Tenerife: +34 609 867 581
Terms and Conditions
Fares subject to terms, conditions and availability.
Aer Lingus Newsletter
Sign Up and Save
Be first to receive current offers on flights to Tenerife
Learn about new and exciting destinations
Get the latest travel news and more