Flights from Dublin to Fuerteventura
The second largest of the Canary Islands attract huge numbers of sun-worshipers and water sport practitioners in search of one thing: the most pristine beaches in the archipelago. You can't blame them. The golden sand, cool water and gentle sea breeze of Fuerteventura are head and shoulders above those of its neighbours.
Cheap flights to Fuerteventura from Dublin
Catch a cheap flight to Fuerteventura with Aer Lingus and enjoy a quick and comfortable journey. There two flights per week to Fuerteventura from Dublin Airport Terminal 2. Once you reach Fuerteventura, you can take advantage of car hire deals with our travel partner, or reach your destination by bus or taxi.
Why Visit Madrid?
Fuerteventura has so much to offer, from barren dessert scenery and fascinating volcanoes to colourful and characterful towns and pleasant harbour promenades, all of which visitors would be foolish to miss out on.
Book flights to Fuerteventura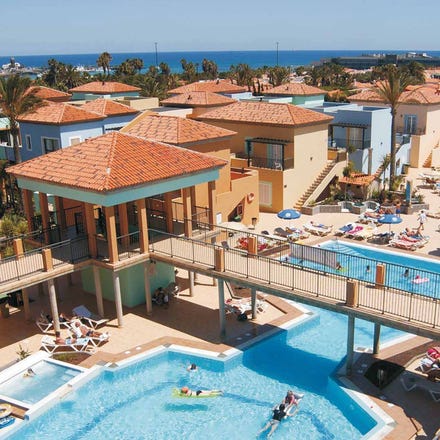 Flights in brief
Direct flights available to: Fuerteventura (FUE)
Average flight time: 4hr 25min
Frequency: Up to 2 flights per week
Useful facts on Fuerteventura
International Dialling Code: +34 / 0034
Currency: Euros, €1 = 100 cents
Emergency numbers: 112
Population: 103,200
Fuerteventura Airport
Fuerteventura Airport (FUE) is situated mid-way up the island's east coast, 3 kilometres from Puerto del Rosario and 35 kilometres from Corralejo.
There are three airport bus routes. Line 3 serves Puerto del Rosario and the tourist areas of Caleta del Fuste and Las Salinas. The bus leaves every 30 minutes. The other routes run to Puerto del Rosario, Morro Jable and Gran Tarajal.
Taxis are also available outside the arrivals hall. Alternatively, you can rent a car at one of the on-site offices.
Ctra. El Matorral,
Puerto del Rosario,
Fuerteventuraphone

Tel:+34 902 40 47 04

www.fuerteventuraairport.net
Public Transport
Fuerteventura has a good local bus network serving most parts of the island (except parts of the southwest coast).
For more flexibility it is better to hire a car, as the road network is generally very good. If you are more active, mountain bikes can also be hired.
Carretera del Sur Km. 3.7, Puerto del Rosario,
Fuerteventura
Tel: +34 928 855 726
www.tiadhe.com
Taxi
Taxis are generally inexpensive and in good condition.
Taxis Corralejo:
+34 928 537 441
Terms and Conditions
Fares subject to terms, conditions and availability.
Aer Lingus Newsletter
Sign Up and Save
Be first to receive current offers on flights to Fuerteventura
Learn about new and exciting destinations
Get the latest travel news and more