Your Aer Lingus experience begins now.
Aer Lingus is proud to serve over 60 destinations throughout the U.S. and Europe, and our route map continues to expand. Rest assured that no matter where your journey takes you, we will work hard to ensure your online, in air and on ground experiences exceed our highest standards.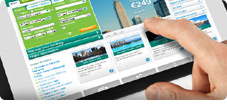 Booking Your Trip
Fly to Ireland direct from our U.S. gateway cities, or connect to our non-stop service from over 70 additional U.S. cities with our partners JetBlue Airways and United Airlines. You can also purchase flights from our gateway cities to more than 40 cities in Europe. Making one or several stops along the way? Just contact us and our agents will assist in building your travel itinerary.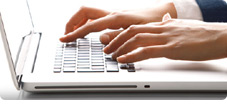 Manage Your Booking
If your booking was made on aerlingus.com, you can manage your booking online. Bookings including travel on our partner airlines cannot be changed online. Please contact us and our agents will be happy to assist. If you have booked through a travel agent or another website and have not yet started travel, please contact the original sales agent to make changes.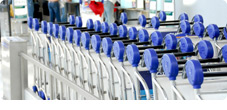 Baggage Allowance
On long haul services, all customers may bring one piece of carry-on baggage free of charge. Checked baggage allowances and fees vary according to the fare type purchased. Maximum dimensions and weight allowances apply for all carry-on and checked baggage. Fees will apply for additional bags and excess weight.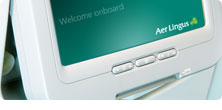 Seating & Entertainment
Customers travelling on long haul services may select seats in advance as you make your booking online. Seats may be selected free of charge, with the exception of Choice and Exit Row seats in our Economy cabin. Enjoy the latest on-demand in-flight entertainment with your personal screen in our Economy and Business cabins on flights to/from the USA.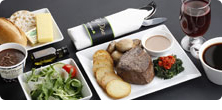 Inflight Dining
In our Economy cabin on transatlantic flights, we serve a complimentary meal and soft drinks as well as a pre-arrival snack. Alcoholic beverages may be purchased onboard. We also offer the option to pre-purchase one of our three premium Sky Dine meals. In our Business Class Cabin, we serve the finest choice of restaurant quality food and drinks with wines matched to each entrée.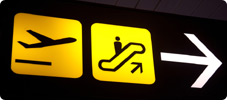 Connecting Flights
For passengers connecting from our long-haul to short-haul services or connecting between Aer Lingus' flights and our partner airlines' flights, airport signage will guide you from where you disembark your flight. If you need help with through checking baggage, flight connections, or customs procedures, ask an Aer Lingus or partner airline ground staff member who will be happy to help.