To/From North America
Economy
Economy Dining
On all our long haul flights we will provide you with a delicious complimentary meal. Our long haul meals are produced locally and only the highest quality ingredients are used.


Boston/New York JFK/Chicago/Orlando/San Francisco/Toronto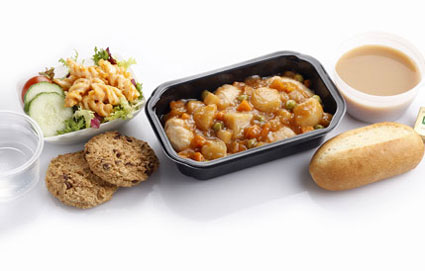 Bar service.
Hot lunch service with tea & coffee.
Duty Free.
Evening snack service.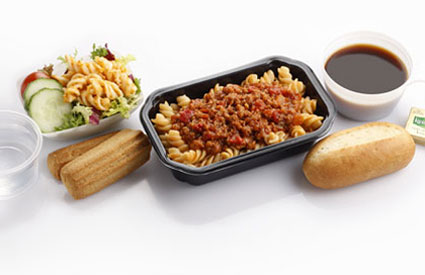 Bar service.
Hot dinner service with tea & coffee.
Duty Free.
Orange juice before landing (Continental breakfast on Chicago flights).
Special Meals

We also offer a wide range of special meals, including child meals. We provide complimentary soft drinks and alcoholic beverages at reasonable prices.

More Info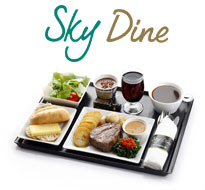 Experience our fresh dining menu and enjoy one of our premium 3 course meals selected by our Executive Chef and complimented by a choice of Red or White wine.
More Info