Radio On Demand
On long haul flights we offer you an extensive programme of listening options. Check out some of the highlights here.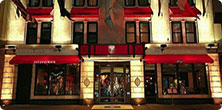 Easy Listening
Fitzpatrick Hotels
This is a contemporary easy-listening collection of songs from both sides of the Atlantic, brought to you compliments of The Fitzpatrick Hotel Group USA. With two hotels in downtown Manhattan, Grand Central and Fitzpatrick Manhattan, Fitzpatrick's is the place to stay in NYC. Visit their website for more information fitzpatrickhotels.com. Fitzpatrick Hotels USA are also on Twitter & Facebook.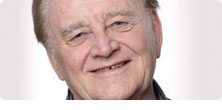 1980's
Larry's Golden Oldies
Legendary RTÉ 2fm DJ Larry Gogan brings listeners on board his selection of 1980s classics. Larry has been playing music on RTÉ 2fm for over 30 years and he spun the first disc on that station in 1979. Larry is famed for his music knowledge and is thrilled to bring Aer Lingus passengers his eclectic 80s mix. From Michael Jackson to Wham, Simple Minds to George Michael and U2 - Larry has the 1980s covered. Tune in to hear more from the legend himself on weekdays on RTÉ 2fm from 1-2pm on Larry's Golden Hour.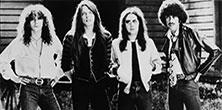 Irish
Homecoming
'Homecoming' is a nostalgic mix of famous Irish songs selected especially for The Gathering 2013. Whether you live in Ireland, are coming home to visit relatives and friends or discover your Irish roots - these Irish classics are sure to conjure up memories of days gone by. This show represents the cream of the crop of Irish talent from U2, Paddy Reilly, Thin Lizzy to Clannad and The Pogues. Enjoy 'Homecoming'.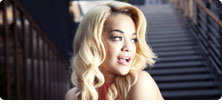 Chart/Pop
Chart Hits
Chart Hits lifts the lid on the most up-to-the-minute Pop hits from both sides of the Atlantic. Listen out for your favourite artists in this compilation of smash hits. This exciting compilation of songs features hits from the world's most successful artists Rihanna, Christina Aguilera and Robbie Williams, as well as newcomers to the Pop scene Rita Ora and Labrinth, and X Factor alumni JLS and Leona Lewis.
Indie/Alternative
Indie Hits
Tune into Indie Hits - an alternative selection of tunes from bands that have now gained cult status. Featuring Goth legends from the 1980s - The Cure, The Cult and The Jesus & Mary Chain. Listen out for Manchester's finest Indie gods The Smiths and The Stone Roses as well as Britpop giants Blur and Oasis. Also tune in to hear hidden gems from US Indie stalwarts REM, Soundgarden and of course the inimitable Pixies.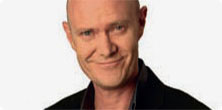 Talk Radio
Best of Moncrieff
Best of Moncrieff is a lively mix of funny, engaging and irreverent features. Its insightful format gives listeners a unique listening experience. Tune into Best of Moncrieff every weekday from 1.30-4.30pm on Newstalk 106-108fm for a lively mix of phone-ins, text messages and stories from around the world and down your street. Text 53106, email afternoon@ newstalk.ie or follow Sean on Twitter @SeanMoncrieff.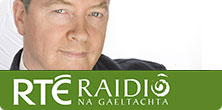 Traditional Irish
Ceol na nGael
Ceol na nGael is a traditional music programme presented, in Irish, by Seán Ó hÉanaigh. Seán presents Sruth na Maoile on RTÉ Raidió na Gaeltachta. The station is the national Irish language broadcaster in Ireland, and is celebrating 40 years on air. Ceol traidisiúnta agus ceol tíre den scoth, le Seán Ó hÉanaigh. For more visit: rte.ie/rnag.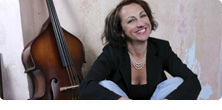 Traditional Irish
Grace Notes
Grace Notes is presented by Ellen Cranitch of RTE Lyric fm as she casts the music net wide to capture great performances from the cream of traditional Irish musical talent from around the world. The appeal of traditional music is for many like a story handed down from generation to generation, with each adding their own interpretations. Ellen Cranitch presents the very best of Irish traditional music from home and abroad, tune into RTE lyric fm every Thursday from 7pm-8pm to hear more.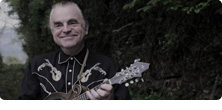 Blues/Roots
Roots Freeway
Roots Freeway is presented by music aficionado Niall Toner and is an eclectic mix of Folk Music, Bluegrass, Blues and Roots Music. As well as presenting Roots Freeway, Niall is a songwriter and a musician. In this edition of his show for Aer Lingus he plays a unique selection of country, folk, roots and bluegrass music.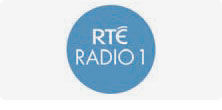 RTE
Documentary On One
Documentary On One is the multi award winning radio documentary strand from RTÉ Radio 1 (88-90FM) and the most successful documentary unit in the world. The documentary featured here is titled 'Message in a Bottle' and tells the story of an American Serviceman who tossed a note in a bottle and threw it overboard- it was found in Dingle by Breda O¿Sullivan. What ensued by a media circus as Breda and Frank finally met in Dingle- tune in to find out what happened. The website rte.ie/doconone contains over 1,000 radio documentaries - all freely available to listen/podcast. You can also download the all new and free Documentary on One iPhone and/or Android app. Twitter @RTEDocOnOne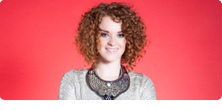 Countdown
The Big 10
The Big Ten is produced especially for Aer Lingus as 98FM's Claire Solan counts "Ireland's 10 Biggest Acts". Join Claire as she recounts the tales behind the biggest musical exports from Ireland and the impact they have had on the music scene globally. For more on Claire and 98Fm, check out 98fm.com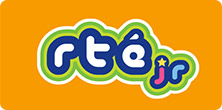 Kids
RTÉ Jr
Join Emma Power and her friends from "Emma's Magical Kingdom" on RTÉjr Radio for a fun packed show to enjoy during your flight! There's Disney heroes and villains, great Disney music and a little bit of pixie dust added in here and there! RTÉjr Radio is Ireland's only radio station that's just for children. You can tune in on your digital radio, online rte.ie/digitalradio/rtejr, Saorview and on the RTÉ Radio Player on your mobile device to hear more.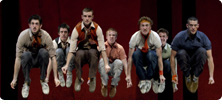 Musical Hits
Broadway Favourites
Broadway Favourites may tempt you to visit a Broadway show whilst in New York or whichever city you are visiting and may even provide you with the inspiration to tread the boards yourself. This show really is a moving collection of memorable songs from the world's most famous Broadway musicals. Tune in to hear hits from Annie Get Your Gun, Gentlemen Prefer Blondes, West Side Story and many more. Enjoy!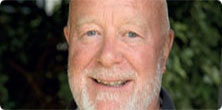 Jazz
Jazz Alley
Jazz aficionado Donald Helme explores the legacy and music of pianist and Big Band leader, Count Basie and features performances from classic albums and live concerts. In Jazz Alley, Helme celebrates the life and music of Basie. Take a stroll down Jazz Alley on Wednesday evenings at 7pm on RTE Lyric fm with Donald Helme, featuring the best in classic and contemporary jazz, focusing on the curious, quirky, obscure and neglected.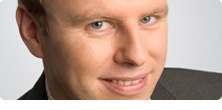 Classical
Niall Carroll's Classical Daytime
For the ideal accompaniment to your flight, join Niall Carroll for an hour of great music from the heart of the classical repertoire. In this selection Niall Carroll presents the finest selection of Irish classical performers from RTÉ lyric fm's own label, including performances by pianist Finghin Collins, soprano Celine Byrne, the RTÉ Concert Orchestra, the RTÉ National Symphony Orchestra, pianist Una Hunt, harpist Laoise Kelly and many more. Tune into RTE lyric fm Mon-Fri 10am-2pm to hear more from Niall Carroll.