Radio On Demand
On long haul flights we offer you an extensive programme of listening options. Check out some of the highlights here.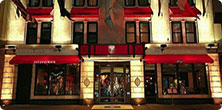 Easy Listening
Fitzpatrick Hotels
Contemporary easy listening songs from both sides of the Atlantic brought to you compliments of The Fitzpatrick Hotel Group USA. With 2 hotels in downtown Manhattan, Grand Central and Fitzpatrick Manhattan, Fitzpatrick's is the place to stay when in NYC. Visit their website, fitzpatrickhotels.com for more information.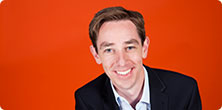 Tubridy
on 2FM
Ryan Tubridy's unique showmanship and wit is broadcast to the nation every weekday morning. Spontaneous, unpredictable, entertaining and intelligent, Tubridy takes in everything from the day's news to huge competitions, from big interviews to human-interest stories. Ryan Tubridy is one of Ireland's most prolific broadcasters and his RTÉ 2fm show raises the bar for morning radio. For more follow Ryan on Twitter @Tubridy2FM.
Irish Pulse
Irish songs and artists
Irish pulse bring you some of the most famous Irish songs and artists in recent history. Listen out for hits from U2, The Dubliners, The Cranberries, Rory Gallagher, Thin Lizzy, The Frames and many more!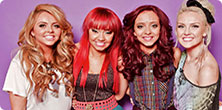 Chart/Pop
Chart Hits
Chart Hits lifts the lid on the most up-to-the-minute pop hits from both sides of the Atlantic. This exciting compilation features artists such as the Little Mix, Lorde, Avicii and Ed Sheeran. Listen out for more of your favourite artists and enjoy!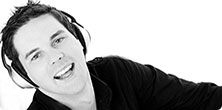 Nova
Irish Classic Rock
Marty Miller, on the air, weekdays from 6AM with "Morning Glory on Radio NOVA 100FM". Playing seriously addictive music and having a lot of CRAIC along the way. Now for 60 minutes, Marty's here with some of the greatest front men in rock... and of course their bands! With AER Lingus, sit back, turn up your headphones and enjoy your flight!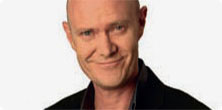 Talk Radio
Best of Moncrieff
Moncrieff is a lively mix of funny, engaging and irreverent issues. Its insightful and different format gives listeners a unique experience. Tune in every weekday 1.50-4.30pm on Newstalk 106-108 FM. Text 53106, email afternoon@newstalk.ie or follow Seán on Twitter @SeanMoncrieff.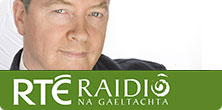 Traditional Irish
Ceol na nGael
Ceol na nGael is a traditional and folk music programme presented by Seán Ó hÉanaigh of RTÉ Raidió na Gaeltachta, the national Irish-language broadcaster in Ireland. You can hear many more programmes similar to this on the station. Ceol traidisiúnta agus ceol tíre den scoth, le Seán Ó hÉanaigh. For more, visit rte.ie/rnag or follow on Twitter @RTERnaG.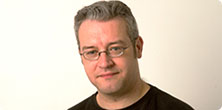 Phantom
with John Caddell
Join John Caddell as he brings you the best Alt-Rock tracks of recent months, along with a few classics of the genre. Hear Pearl Jam, Bloc Party, Blur, Le Galaxie, Arcade Fire and many more, brought to you by Ireland's only Alternative Rock station, Phantom 105.2. Visit us online phantom.ie.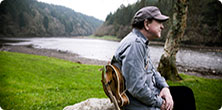 Blues/Roots
Roots Freeway
Roots Freeway on RTÉ Radio 1 has established itself as the radio show to keep the listener informed and entertained in terms of Roots Music from around the world. Niall Toner presents his show on Saturday nights at 11pm. Here, exclusively for Aer Lingus, Niall brings you an eclectic mix of the very best in the genre from Ireland, Europe and the USA. Sit back, relax, and enjoy this selection, hand picked for you by a man who knows his Roots.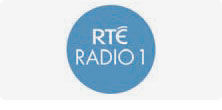 RTE
Documentary On One
Documentary On One is the multi award winning radio documentary strand from RTÉ Radio 1 (88-90FM) and is currently the most successful documentary unit in the world - winning over 70 awards since 2009. The documentaries featured are 'Pregnant on my Lunchbreak' and 'Dublin Council Messiah' from the Curious Ear series.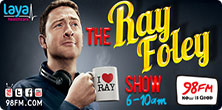 Top Ten
with Ray Foley
Weekday mornings you'll find Ray Foley & JP Gilbourne on 98FM! Join the boys for the funniest way to wake up in Dublin. There'll be plenty of #bants as they cover the big issues and the, er, not-so-big, along with special guests & great prizes!
Cosy Corner
for RTÉ Junior
Join RTÉ's digital presenter, Audrey Donohue in The Cosy Corner to enter a world of sleepy and comforting music that's sure to help little ones drift off to sleep. The Cosy Corner has plenty of sleepytime lullabies and meditations, all specially chosen for sleepyheads flying all over the world. Captain Ogie even pops in to give us his top tips on how to have a snoozetastic time on board. So get your pillow and your blanket and get comfortable in the Cosy Corner... it's going to be a relaxing flight.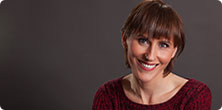 Tales of The Opera
with Liz Nolan
Join Liz Nolan and Tales from the Opera for the chronicles of passionate and spectacular art on Sundays at 7pm on 96-99 RTÉ lyric fm. For this flight, Tales from the Opera invites you to celebrate one of the greatest opera stars of the 20th century - Maria Callas.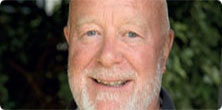 Jazz
Jazz Alley
Donald Helme, expert presenter of RTÉ lyric fm's weekly programme Jazz Alley, takes us through some recent and exciting releases from the world of jazz music.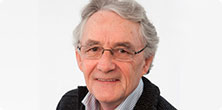 RTÉ lyric fm
The Blue of the Night
Each night of the week on RTÉ lyric fm, The Blue Of The Night broadcasts a blend of singer-songwriter, jazz, roots, folk, world, ambient and classical music that can often be simultaneously relaxing and stimulating. In this bespoke edition made for Aer Lingus, host Carl Corcoran presents virtuosic pianist Brad Mehldau performing the works of Nick Drake, Dublin Guitar Quartet performing Philip Glass as well as tracks from Cecilia Bartoli's new album, Sospiri.