Wi-Fi & Connectivity
We are now in the final phase of testing the new WIFI product on all our longhaul aircraft. It will be available soon, allowing you access to shopping, news, flight information, bookings and more.


The rollout and installation of Wi-Fi onboard the entire A330 fleet will offer customers the ease and convenience of access to the internet via their seatback entertainment screen or their own personal laptop, tablet or other electronic device.
Once Wi-Fi has been fully installed aboard the longhaul fleet, attention will then turn to shorthaul with Wi-Fi planned to be available onboard all short-haul aircraft by 2014.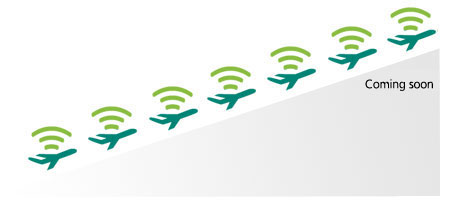 Inflight Power
If you decide you want to catch up on some work during your flight, your seat in the Business Class Cabin is fitted with power points, ideal for powering your laptop or electronic equipment.