To/From North America
Business
Your Personal Space
Smart likes a room with a view
Our upgraded Business Class has quite a few new features and services. Okay, so many new features and services that we needed to break them down into sections. With so much comfort, storage and space to stretch out in, really it's more of a hi-tech lounge/bed/office/dining room than a simple 'seat.'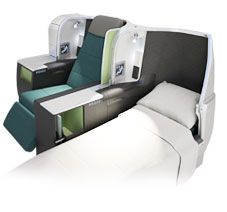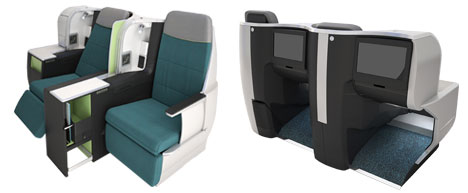 Lie-Flat Comfort
A good night's sleep is vital to staying healthy and alert, so we did the smart thing and made sure our new seat transforms into a fully lie-flat 6.5ft long bed. And with a width of 22 inches, you'll have plenty of room to stretch out as you dream your way across the Atlantic.
Everything at your Fingertips
Custom-designed storage means you can keep your laptop, phone, tablet and bags within reach without feeling crowded. You'll also find built-in power and charge points with universal sockets and a USB power outlet, so you can stay fully charged for the entire flight.
Before you fly

Priority Check-in

Each airport has a designated Business Class check-in area.

Business Lounges

Business Class passengers have access to our Airport Lounges.

Priority baggage delivery

Business Class baggage is always off-loaded first.